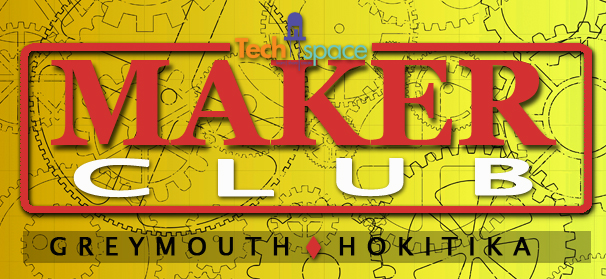 Maker Club is an after school  hands on course for ages 10-13yrs, teaching students design, creative thinking and making skills, using various materials and tools, from 3.30pm – 5pm  -Commencing second week of term 2 through to end of term 2 – 5th July.
Topics covered electronics, 3D modeling, 3D printing and making skills.
Techspace will be running Maker Club in Greymouth @ Techspace and Hokitika @ Westland District Library.
Hokitika Maker Club – $30pp         (Thursdays from 9th May)

Greymouth Maker Club – $60pp   (Wednesdays from 8th May)