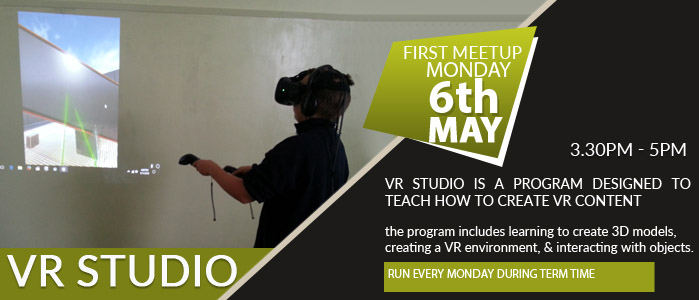 VR Studio is a program to teach people how to create Virtual Reality (VR) content.
The program includes a course in 3D Modelling, and how to use the VR platform, importing 3D models and how to interact with VR content.
Those who excel in the program will be invited to join a VR team to work on real world products.
Open to ages 12yrs+ including adults.
Registrations essential.
Numbers limited.
Course Cost $40pp – course runs from 6th May until end of Term 2.